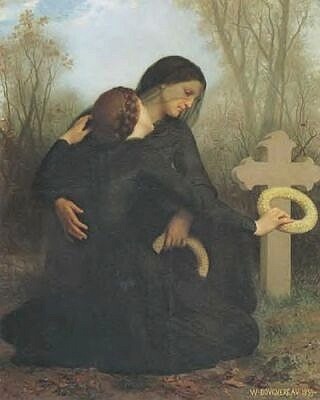 A day of commemoration of the faithful departed. 
The first day of standard time is one of my favorite days of the year.  I get an extra hour this weekend!  I love to wake up and have it be an hour earlier!  It is already mostly light outside and it is only 6 a.m.!  I am going to get out and run as soon as I finish this post and pray.  
I am so happy to be again training for a half marathon.  I love to have that focus and that reason to get out and run.  Running makes me a happier girl, but even though I know that, it is hard to get out and run if I don't have a goal in mind.  
I just don't have much to say today I guess.  While I was waiting for the water to boil for coffee this morning (I use a Melitta drip filter thing) I cleaned and polished the cabinets in my kitchen.  I guess that feeling of having an extra hour inspired me to do something I don't normally want to do.
Now I will get out and do something that I love!
Have a great sober Sunday everyone.